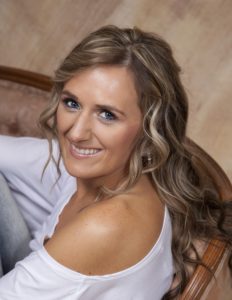 Aloha Friends! I am Deanna and I believe that our lives are meant to be so much more than average. Some people are struggling in so many areas of their lives that in their current state, average would be an improvement. But don't we all long for miracles and amazing moments on a more regular basis? We all want happiness, love, success, fitness, health, and spiritual wellness.
When any one of these areas of our lives is lacking, we feel it, some areas far more than others. Coasting along in the comfort zone is usually not all that comfortable. When things have gone awry for a while, we adjust and start accepting a new level of norm that's well below our original standards. (I was here for a long vacation) Some of us were preconditioned to always expect the other shoe to drop.
Then one day someone comes along, someone whose circumstances and attitude always seem upbeat. They have the Midas Touch, everything around them seems to fall into place and work out for the best.  We're reminded of goals and ambitions we once held in such high regard and dare to believe that we deserve better than average. You do.
I started this blog to reach out to those who need a pick me up and dust me off place to go. Maybe you're young and hesitant about the decisions you are making. Perhaps you just need some encouragement. Maybe your seasoned and unexpected circumstances have derailed certain areas of your life. I started a blog to prove that blogging doesn't have to be a long-shot pipe dream and for those with some determination, you can influence and change your own luck. And I started a blog because I believe that all relationships (romantic, family, friends, etc), have a major impact on so many aspects of our lives. Let's improve our Luck. Let's improve our Love. Let's improve our Lives! -xoxo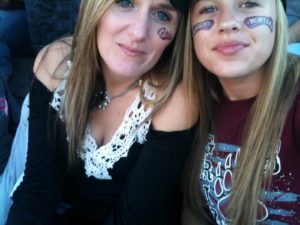 To the Left: Me and My Oldest Daughter 🙂
P.S. I like the Pacific Northwest. I am an outdoors kind of girl. I love movies and music and have a nostalgic spot for the 80's. I am a great mother to four amazing kids, the youngest are twins. I made all A's in college. I use working out as a way to relieve stress. I like hiking, travel, sunsets, full moons, and campfires by the lake. I love NFL football and watching my girls play softball. I love the island of Kauai and their family friendly vibe. I am a sucker for a flashy smile and a good game of Texas hold'em. I don't fall easy but when I do I fall hard. I love the Lord and love this country.
Sign Me Up!
A positive, friendly place that will provide encouragement and support. Be a part of our crowd! Let's improve our luck, our love, and our lives.