Progress in Blog Life
So just a little update on blogging life. I am making progress and pressing forward each day. I usually post on Monday's and Thursdays. This has become a little more difficult as I adjust to another learning curve in blogging.
In the beginning, it was some technical WordPress stuff but since I had a backlog of posts this wasn't too much of an issue. Until I had managed to use up my backlog of posts.
Maybe I was in denial of how steep this learning curve was going to be. Afterall, I have always been a great student and learning is kinda my thing. But since I have been out of the college setting a few years now, I forgot just how much studying goes into something that is completely new.
Blogging reminds me less of U.S. History and Literature, which I loved, and more of a foreign language, which was way out of my comfort zone. I still passed with good grades but it took so much more effort than some of my other classes. I actually had….gasp….homework!
I'm still trying to post most Mondays and Thursdays but if I miss an occasional one, please bear with me. I am super focused on trying to create a consistent e-mail list strategy and working on the outline for an e-book. I'd love to see that become a reality by Dec/Jan.
Reality Check
I had done tons of research before starting a blog and yet, I still was not even close to prepared or educated enough to have the slightest clue what I was getting myself into.
That said, no regrets. Absolutely none. I am loving this blog and the creative outlet it is providing me. I am also loving the side income. The people I have met thus far, totally awesome. So if you are even considering starting a blog I'd love to recommend two amazing e-books that changed the game of blogging for me.
This post contains affiliate links. This site may earn a commission at no additional cost to you if you purchase through these links. Sincerely, thank you, for supporting LuckyLoveLife.com
This first book is the story and the blogger who inspired me to even take the leap into blogging. Her story truly is inspiring. Abby Lawson's Framework is super-detailed. I mean this book will give you a great idea of what it takes to be a money-making (Her monthly income is roughly my annual salary from my day job), law-following, organized blogger. She slays the game while chasing her two young boys!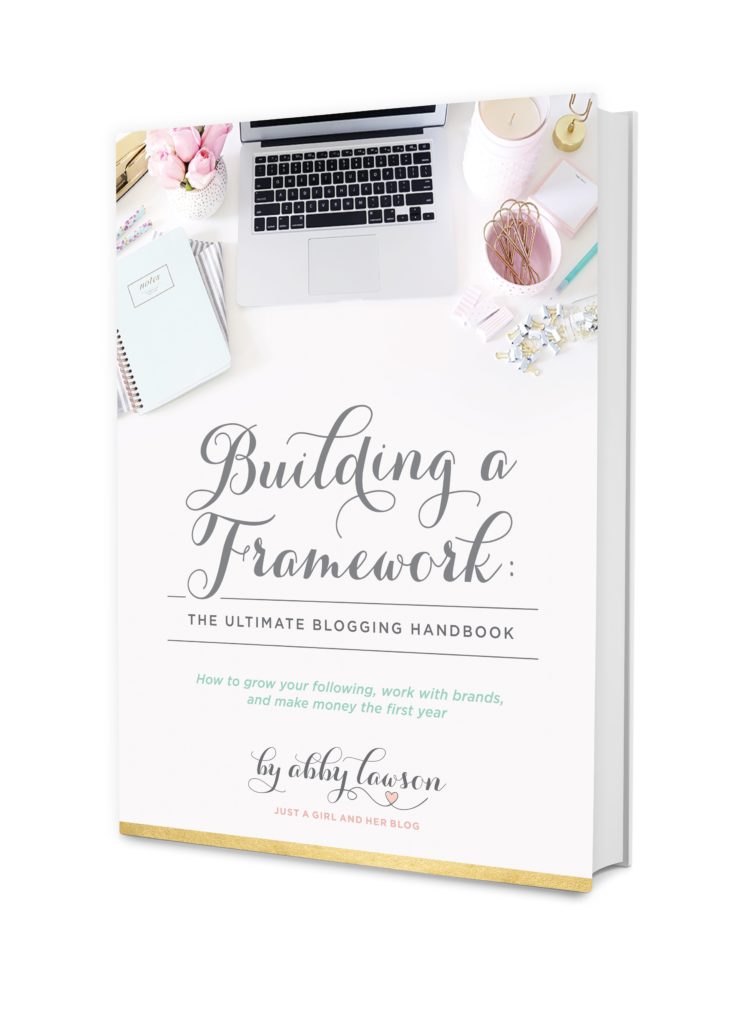 I can't stress enough how thorough this book really is. It covers a few things I had never even considered. And the best part is that once you buy it, all the updates she does to the book to keep it fresh and relevant are free yo! Snag your copy here.
Options To Assist in Great Blogging
This second author is now a friend and leaving her day job very soon! She is embracing the digital nomad lifestyle. Her book is great for the blogger who has already started but maybe just a lil' frustrated with a lack of progress.
Perhaps your pageviews, followers, or income just isn't where you'd like it to be. Well, enter Career in the Making by Krista Aoki. Snag your copy by clicking that sponsored link. Down to earth and straightforward advice. In fact, this is what I wrote in my review of her book.
Krista's "Career in the Making" is a charismatic, responsive, and insightful slingshot toward your blogging goals. She puts her strategies and techniques out there for the sensible, determined blogger. This book isn't filled full of unobtainable goals or unrealistic expectations. Krista delivers resourceful and relevant tactics that any aspiring blogger can use to ditch the daily grind taking control of their own time and finances. Freedom Baby! Can't thank her enough for the inspiration! xoxo-Deanna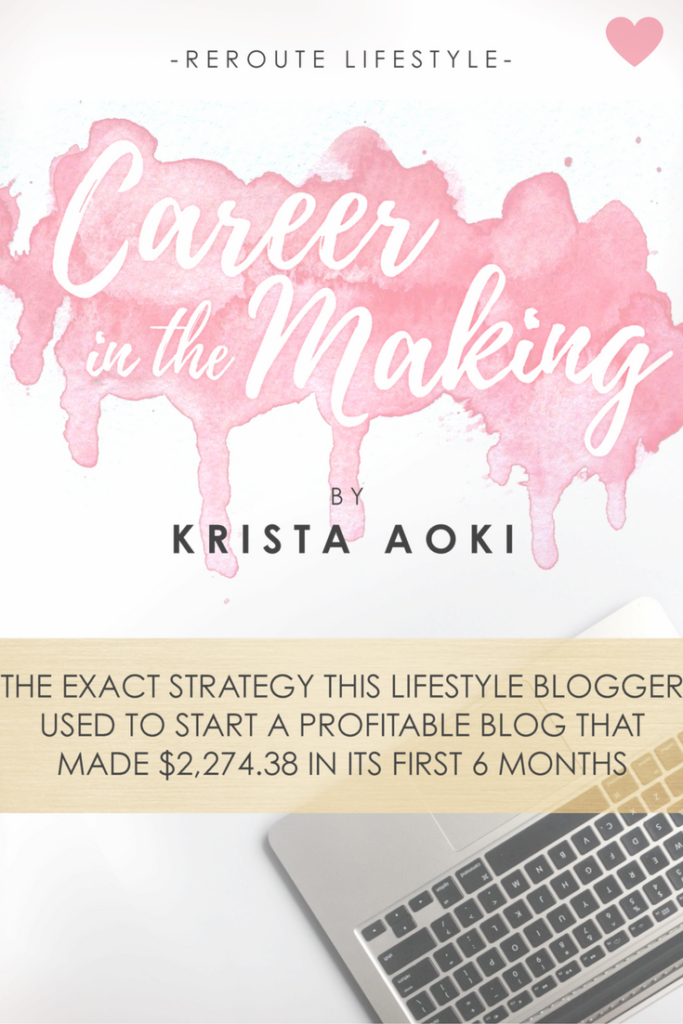 I stand by what I said. She provides a whole lotta content for the price of admission. This book is uber affordable and full of tactics you can use to see results sooner than later. And I know a huge majority of bloggers who really want to reroute their lifestyles. She also offers free updates for purchasers.
Perhaps your pageviews, followers, or income just isn't where you'd like it to be. Well, enter Career in the Making
Click To Tweet
One of these days I may soon I may write a "how to start a blog post" like all the bloggers seem to be doing but I am enjoying my optimism and positivity posts so I haven't gotten around to it.
Blogging Resources
Instead, I truly recommend these two books and other resources. ConvertKit is the email platform I use for my list. Worth Every Penny.
Ah yes, the list. ConvertKit's capabilities are just stellar and the creator Nathan is truly a nice guy. I like that the money I am spending for my business is not going to some faceless corporate dbag. If you are a blogger, you need a list and not later, now. Biggest regret of every blogger I talk to is not starting theirs from day one. You own your list and most likely, if you ever sell anything, these are the people that will buy what you offer.
I use BlueHost for my hosting and their live chat has saved my bacon on more than one occasion. I haven't had a site outage the entire time they have hosted my account and that's a big deal. Did I mention it's less than a cup of coffee every month? Yup. Use that link and you'll get great hosting for $3.95/mo.
And every good blogger knows or should know the power of Pinterest. Boardbooster has by far been a lifesaver for me. I use the campaign feature to schedule pins from my domain board to all my favorite group boards. For whatever the reason, unknown to me, this has far surpassed Tailwind in bringing me pageviews and saves. There are tons of other things you can do with BoardBooster but I'll save that for another post or I'll be here til dawn.
The great part of this tool is that if you sign up for their referral program, you basically get the service for free once people start using your link. If not it's literally $5-10 month depending on your pinning needs.
Ok, that's enough for tonight. Seriously, I have to go do some squats. My booty has fallen asleep from sitting too long hahaha.
xoxo-Deanna
Related Post: Why I Treat Blogging Like College
Sign Me Up!
A positive, friendly place that will provide encouragement and support. Be a part of our crowd! Let's improve our luck, our love, and our lives.