Sometimes I like to take a sabbatical from the more serious content. I love to talk about gaining optimism, positivity, and motivate others to reach their dreams. To live their best lives.
I am seriously enjoying chronicling my blogging journey.
*This post contains affiliate links which mean purchases made by you may result in compensation by this site at no additional cost to you. click my disclosure for more info and thanks for your support
But every now and again I think it's okay to post something that is just for fun.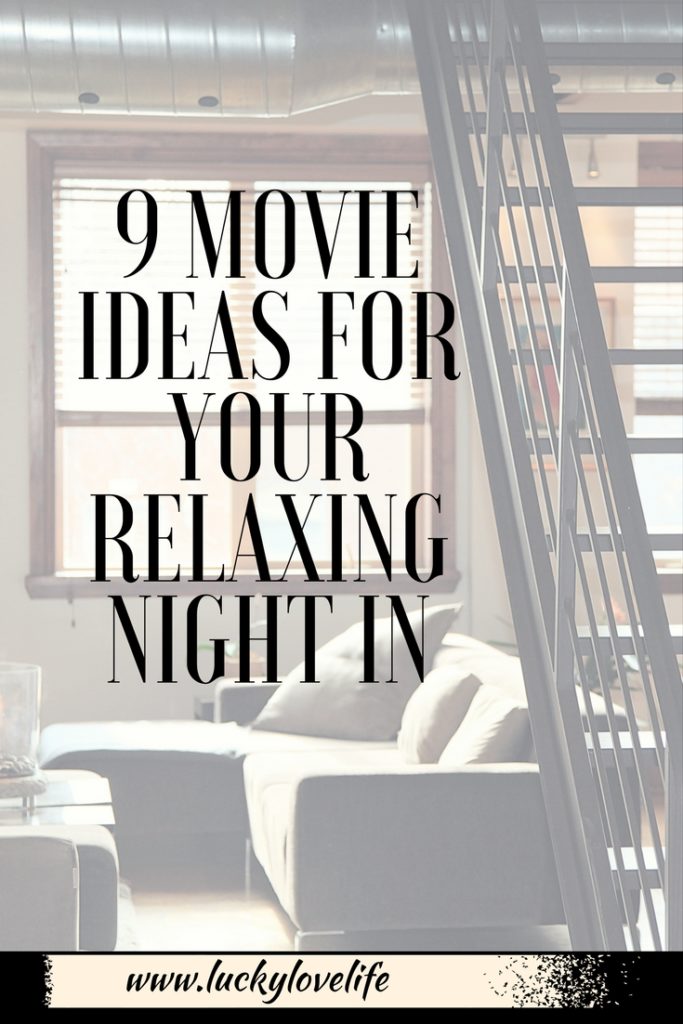 I have not had regular television service in over seven years.(Football season I'm usually crashing a friends house on Sunday afternoons) It was a personal choice to keep my family more active and stimulate their minds by spending more time outdoors and reading. I also felt it necessary to screen what my kids were able to see since a huge majority of shows are full of sexually explicit content. That said, we own a ton of DVDs for family movie nights.
So I bring you a short list of movies that everyone should see at least once. And my self-described reasons why I think they are worth a view! I could make a top ten for every genre but this is just a general listing of great finds. Not my all-time favorites but just a list of inspirational or thought-provoking fun.
No pretentious reviews or snobby critiquing here. Just some fun ideas for your staycation weekend.
Lilo and Stitch.
This Disney film won my heart. It's one of the few kids films I can watch repeatedly. When they put in Barbie or Dolphin Tale for the fiftieth time I am secretly stabbing my own eyes out and daydreaming my next post while trying to pay attention. When we watch Lilo I am paying attention and laughing with them.

This cartoon is full of funny references to Elvis, her love of photos and super bad tan lines, and just enough mischief to keep you entertained. The real story is of Ohana. Family. This family is broken as most are in some form or another. They overcome many obstacles to discover that message.
In Time
This action/semi thriller starring Justin Timberlake has a pretty important message behind all the drama. In this suspense-filled movie, people are paid in time, not dollars. When they run out, the clock stops and so does their heart. The movie highlights a weird concept in that everyone stops aging at 25. So even the old look young and the rich can be immortal if their time never runs out. But only at the cost of stealing from other "time zones".
The messages I found most compelling were to really value the time we have with loved ones and who would want to live forever in a world where the majority of everyone you know will die? You'd be stuck here restarting over and over. Justin highlights a "no thanks, humans should not control our mortality" thinking. The movie has very few slow moments and is a fast-paced suspenseful style.
The Italian Job
This is a remake of an older version but seriously, Mark Wahlberg is charismatic and handsome! In this plot-twisting movie, Donald Sutherland is leading a team of thieves to steal some beautiful gold bricks from Italy.

Things go awry when one member goes rogue. The ultimate game of revenge soon unfolds. Steve finds out he was unsuccessful in his attempt to get away clean. Did I mention Jason Statham is in this movie? Mmmhmm. Yep, he plays his usually charming self. Charlize Theron adds a sarcastic charm to the team and they outmaneuver their opponent in pretty spectacular fashion.
Divergent
The first film in this installment is awesome. I have seen other movies with the same basic message but the way the characters played and captured their roles in this movie was amazing. Tris and Four have a chemistry that can't be denied.


A forced semi-utopian society where people are forced to stay in a faction or life they choose, permanently. Even if that means leaving your family and childhood friends forever. A corrupt governments way of silencing individuality in the hopes of deterring war. Even personality traits are curated from birth. It's like watching a five-way cult trying force harmony while the Divergents and Factionless suffer. Intriguing and suspenseful movie.
My Sister's Keeper
Warning: Box of Kleenex should be purchased before watching this film. A heart-wrenching story of one family's desperate attempt to save their daughter's life at nearly any cost. Abigail Breslin is so mature in this role and plays the part magnificently.
Cameron Diaz also capture's the pain and struggle of her character so well. Without spoiling it I will just say that this family of five has one child with cancer. They opt to have their third child on purpose. She is genetically matched to be a donor for her ill sister. The family dynamics are on the verge of total collapse when the oldest daughter decides to orchestrate her own plan to fix the whole mess.
27 Dresses
Let me just say that I believe Katherine Heigl is underrated as an actress. I remember when she starred as the bratty teen in "Wish Upon a Star" and loved her in "Life as We Know It". She has fallen into the romantic comedy genre and plays each character so well. They always portray much more depth than some of the bigger names I see in Hollywood. James Marsden is funny and quirky in his role.

The thing I love about this movie is the message. Sure there is the girl falls in love with boy storyline as found in so many rom-coms, but it goes deeper. This movie shows what happens when people pleasing takes over. Not just that, but also putting your entire life on hold in the hopes of one single thing changing. She was standing in quicksand and didn't realize it. People can be blinded by the things they think they want. When this happens, they often resort to survival mode instead of the vibrant living mode without even realizing it. Watching her character figure it out is worth viewing again and again if it inspires people to get a move on.
Charlie St. Cloud
Young Charlie has big plans for his future. Those plans are diverted when his brother Sam dies in a car accident. Charlie struggles with survivors guilt and becomes somewhat of a town outcast. What they don't know is his odd behaviors are explained by a promise he kept to Sam.

Another tale of learning to let go and not letting yourself get stuck in life, despite your circumstances. Inspiration to let go of regrets, forgive oneself, and pick up the pieces. Zac Efron ditches his young teen persona and trades it in for some real grit and growing in this role.
National Treasure
I like history and this movie is full of it. I was surprised by how accurate some of the historical parts of this movie were. And who doesn't love a good treasure hunt? Of course, you have to have your antagonist chasing and maybe a few bullets slinging. One good explosion. Lots of humor mixed in with all the facts. I can't really say why I love this movie without spoiling it. My kids think it's great too.


This is one movie that actually has a pretty good sequel if you are looking for a double header kind of evening in. The book of secrets comes in with just as much mystery and a great cast.
Frozen Ground
A suspenseful thriller starring again Nicolas Cage. Unsolved crimes, kidnapping, and murder in the remote areas of Alaska. Based on a true story of a serial killer who went completely unnoticed for over a decade.

Vanessa Hudgens also ditches her high school persona to play a young prostitute and kidnapping escapee. John Cusack plays the seemingly quiet guy next door. His performance will make you wonder if your neighbor/ upstanding citizen is a freaking weirdo!
There are so many more that I'd love to recommend but I'll save those for down the road. Please feel free to share the best movie you have seen in the last few months. I'd love to know!
xoxo-Deanna
P.S. If you want a great app to watch movie trailers, see cast info, or find out what's in theaters in your area, get the IMBd app. You can visit their website here.
Sign Me Up!
A positive, friendly place that will provide encouragement and support. Be a part of our crowd! Let's improve our luck, our love, and our lives.